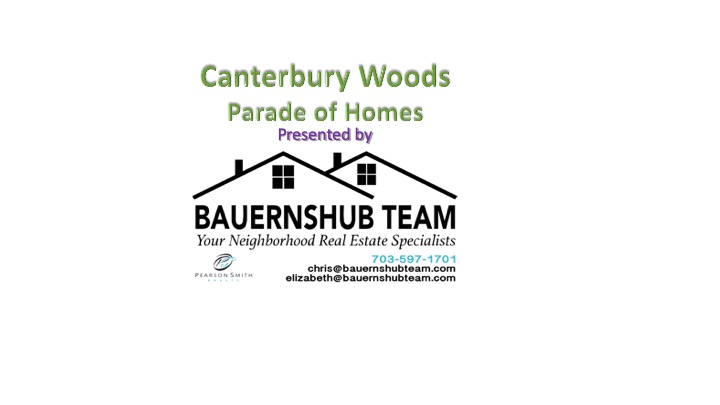 Canterbury Woods Parade of Homes is coming soon, buy your tickets with an early bird special price. Proceeds will support the Canterbury Woods Swim Club.
Looking for inspiration and fresh ideas for your home? Curious about the home renovations in our neighborhoods? The Canterbury Woods Civic Association invites you to its first Parade of Homes Tour, featuring homes in Canterbury Woods, Stonehaven, and Red Fox Forest.
ONLY CW, SH, and RFF RESIDENTS MAY PARTICIPATE
$5 per family if you pre-buy tickets on line only ($6.97 with fee); $10 per family if you purchase at the pool pavilion! Click on the link to go to a secure website to make your payment
Attendees will meet at Canterbury Woods Swim Club pavilion for tickets, maps, and wristbands. Interested in showcasing your renovations? Please contact Kirstin Armstrong at (703) 507-2125.
https://www.eventbrite.com/e/canterbury-woods-parade-of-homes-tickets-67996235571